What SRES® Didn't Teach You
How Far Down the Rabbit Hole do you Want to go?
Coming Soon!
This one day class is exclusively for SRES® REALTORS® who want to learn more than what the basic SRES® class taught.  Perhaps you got the designation when it was first introduced as a bare bones course, or maybe it has been awhile since you obtained it. Or maybe you just want a refresher and to know what changes and new ideas have been happening.  Or perhaps you just want to know more to help with your activities in working with Seniors.  Whatever it is, this course will help.  It covers topics not included in the SRES® course, and expands some areas that were merely touched upon.  Areas like....
Understanding How We Age
Medicare and Medical
Long Term Care Insurance
Driving problems with older people (taking away the keys)
Technology
The Sandwich Generation & Multigenerational Households
Housing
The Village
Memory Units and Alzheimer's disease
Cost of Care
Affordable Rental Housing
Services & Resources
Supplemental Retirement Funds
Caregiving
Elder Abuse
Scams & Schemes
Where to Find Business
and more
This class isn't for every REALTOR®, but if you want to do more than just the basic real estate skills and make a difference in someone's life, this course is a good start.  If you're ready to go further down the rabbit hole, sign up now.  Register using the PayPal button on the right or by sending a check made out to Agape Long Term Care to 629 Lisa Way, Campbell, CA 95008. Cost is $60.00. 
After you sign up, please send me an email in which you provide your:
Name
Address
Phone
Email address
NRDS #
When obtained SRES® class or web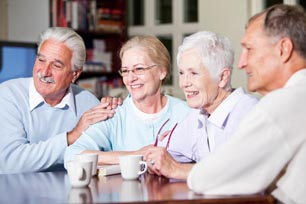 Next Class
What SRES® Didn't Teach You...
Coming soon!
Register for the Class
To register for What SRES® Didn't Teach You class, please pay $60.00 with PayPal.
After (or before) registering, please send me an email telling me about yourself, as described at the bottom of this page.