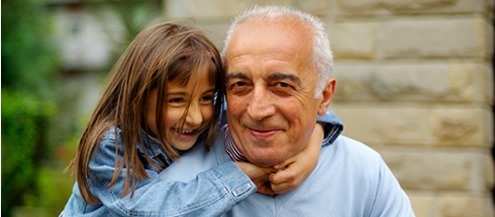 Chose the SRES® Instructor that is the Specialist
John "Skip" Frenzel

2013 Recipient of Society of Certified Senior Advisor® Service to Seniors award in Community Citizen category
August 8, 2013
Received award which honors a CSA® who has gone above and beyond in giving time, effort and talent to a senior‐related organization or senior‐related community cause improving the quality of life for seniors. (volunteerism)
2013 Recipient of Senior Real Estate Specialist® Outstanding Service Award
November 9, 2013
Once a year, an outstanding SRES® designee is selected by an independent panel to be awarded the SRES® Outstanding Service Award.  I have received it for 2013.
(see pictures of awards in attachment below)
Since getting my Real Estate salesman license in 1977 and my Broker's license in 1979, I have been a REALTOR® Emeritus with the Santa Clara County Association of REALTORS® (formerly San Jose Real Estate Board). I worked for Stevens Creek Realty most of this time. I now have my own brokerage, Agape Real Estate, and do referral only business.
In 1992 I became a Certified Financial Planner®, obtained my securities licenses, and got my life insurance license which allows me to sell Long Term Care Insurance (LTCI) and annuities. I also completed requirements to sell CA Partnership LTCI. I worked with Reinhard, Werba, Bowen of San Jose and later with Royal Alliance Associates, part of AIG Group. I left Royal Alliance in 2007 to start my own business, Agape Long Term Care, specializing in services to seniors, REALTORS®, and providing service in Long Term Care (LTC).  I am also a Certified Senior Advisor® and a Generational Housing Specialist™.
Born in Waynesboro, PA, I attended the University of Pittsburgh majoring in Aerospace Engineering. I moved to California in 1970 and subsequently graduated from San Jose State University with a B.S. in Meteorology and an Aerospace minor. I was hired by The Flying Tiger Line in 1978, later bought by FedEx, where I flew worldwide as a pilot on DC-8's, Boeing 747's, and finally MD-11's. I retired from FedEx in 2004.
My flexible lifestyle as a pilot allowed me to pursue many other interests.  I am an avid bicyclist, oenophile, and have volunteered for many organizations including the Los Altos and Campbell United Methodist Churches, Silicon Valley Financial Planning Association, Silicon Valley Village, Villa Montalvo, Mt Winery, the San Jose Grand Prix, and as well as other community events. I worked part time for several years at the former Mirassou Vineyards, in San Jose, in the Tasting Room, hosting special events and conducting wine education. A student of A Course in Miracles, a member of Mensa, Corvette enthusiast, and a certified mediator I maintain an active life and full schedule.
I am a REALTOR® Emeritus, Certified Financial Planner®, and Certified Senior Advisor® working in the Senior Market. I do not sell real estate anymore because my clients are exclusively REALTORS® with the senior designation, Senior Real Estate Specialist® (SRES®). I help the REALTORS® to assist their senior clients, and the children of these clients, in areas other than real estate. I do this with a team of professionals that are experts in their various fields. Through them, the REALTOR® can provide services in areas that they can't do, don't want to do, or aren't licensed to do. Together, we form an integrated team that can solve most any senior related problem. The main things that I provide are planning and education to the REALTORS® and their clients. I am also an instructor for the SRES® class/designation.
I use a variety of options to educate my REALTOR® clients including seminars and workshops, a cache of materials, articles, books, PowerPoints, a library of TV shows, and industry handouts on topics of interest in the senior market. I provide each new REALTOR® client with an Agent Resource Kit. I regularly update the blog on my website, and routinely send out eblasts that keeps the REALTOR® informed of the latest news that affects them. I alert them to seminars, faires, open houses, meetings, or other senior events in our area. I teach how to correctly deal with seniors and their issues, how to assist caregivers, and how to gain access to the senior market. Since relationship building is the cornerstone to working with seniors, I help the REALTORS® provide information and resources to their clients to earn their trust and confidence. The REALTORS® can provide these services without being an expert on these areas themselves. I provide as much or as little service as the REALTOR® wants.
Specialties:
Being a real estate broker and Certified Financial Planner®, I can bring a broad range of services to REALTORS®. I personally specialize in Long Term Care and related fields.
Specialist in the Senior Market
Agape Long Term Care  CA License #0B33867
September 2007 – Present
I specialize in the Senior Market providing non-real estate services to SRES® REALTORS® helping their senior clients and their children. Since I am both a REALTOR® and Financial Planner®, I bridge the 2 disciplines to give REALTORS® expert service through education and planning. As my motto states, "It's all about Love!"
Certified Senior Advisor®
Certified Financial Planner®
Chartered Mutual Fund Specialist®
Certification in Long Term Care
Licensed to sell annuities, life insurance products
Licensed to sell Long Term Care Insurance, California Partnership for Long Term Care
Certified Senior Advisor-February 2012
member of Financial Planning Association
member of Certification for Long Term Care
member of American Association for Long Term Care Insurance
member of Long Term Care Guild
member of Senior Roundtable, Santa Clara Chapter
member of Aging Services Collaborative, Silicon Valley
member of AGEnts for Change
member of  San Tomas West Neighborhood Association
active user of LinkedIn
Agape Real Estate  CA License #590513
September 2007
REALTOR® Emeritus
Graduate REALTOR® Institute
Certified Residential Specialist
Senior Real Estate Specialist®
Generational Housing Specialist™
Broker working with SRES® REALTORS®. I do not actively transact real estate anymore, but only do referrals and educational seminars and workshops on the Senior Market.
I am an instructor for the SRES® certification/class. California Association of REALTORS® is my provider.
Volunteer
Los Altos United Methodist Church
April 2010 – March 2015
Serving on Senior Ministries Committee planning more senior activities, events, and services for seniors in the church.   I am in charge of the Professional Services section creating educational programs, seminars, lectures, workshops, and presentations dealing with senior topics.
Also, twice a month Senior Chat meetings deal with a variety of senior issues. I share the hosting of these meetings with another volunteer. We select topics, find speakers, and host the meetings.
Silicon Valley Village
March 2010 – July 2013
Working with other volunteers to establish a Village in the Santa Clara County area to help people age in place in their own homes by offering services and programs. Seeking other volunteers, committee members, and chairs to launch this project.
Silicon Valley Financial Planning Association
December 2008 – Present
Volunteering on the Program Committee planning, organizing, and hosting regular monthly meetings of SVFPA.
Also volunteer team member for Brown Bag Meetings which are smaller, monthly lunchtime meetings dealing with non-mainstream financial planning topics. Team members find topics and presenters for these meetings, organize and host the meetings.
Advisory Council Member to Santa Clara County Sourcewise
October 2011-present
Advisor on board that represents city residents as an advocate in senior matters and developing, implementing, and monitoring services and plans for change.
Senior Roundtable Santa Clara County Chapter steering committee member
August 2015-December 2017
Find topics and speakers for the monthly meetings of Senior Roundtable. Work with other steering committee members on various SRT projects and logistics such as the annual Senior Faire, forms, and procedures to improve quality of SRT group and meetings.
Santa Clara County Association of REALTORS® (SCCAOR)
REALTOR® member Education Committee
July 2016-June 2017
Serve on committee to find educational topics and presenters to present to SCCAOR and annual SCCAOR Convention.

<- View awards
Real Estate Designations
REALTOR® Emeritus
Graduate Realtor Institute
Certified Residential Specialist
Senior Real Estate Specialist®
Generational Housing Specialist™
Financial Planning Designations
Certified Senior Advisor®
Certified Financial Planner®
Chartered Mutual Fund Specialist
Certification in Long Term Care
Licensed to sell Long Term Care Insurance, California Partnership for Long Term Care